films
teaching
research
d-i-y
books
bio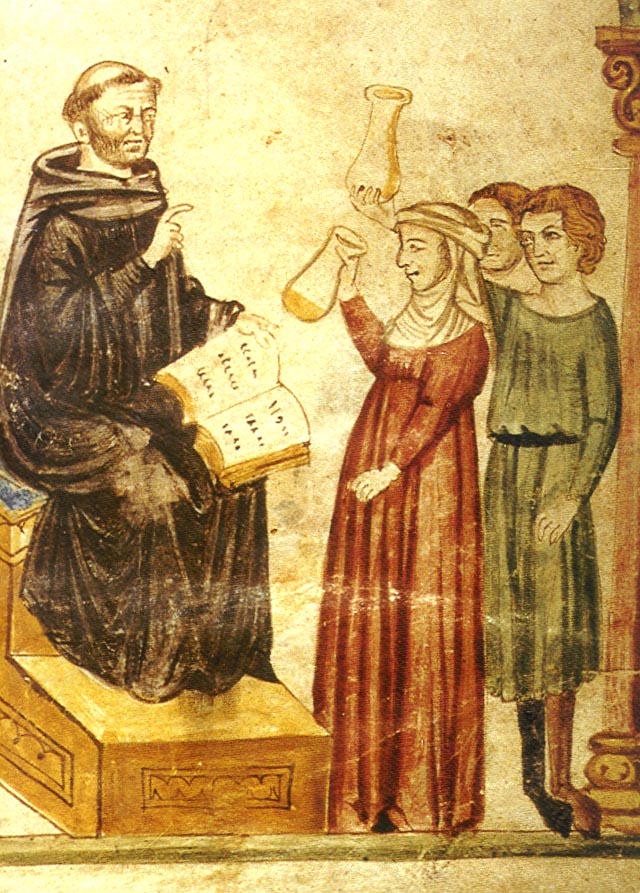 constantine-lecturing-on-uroscopy.jpg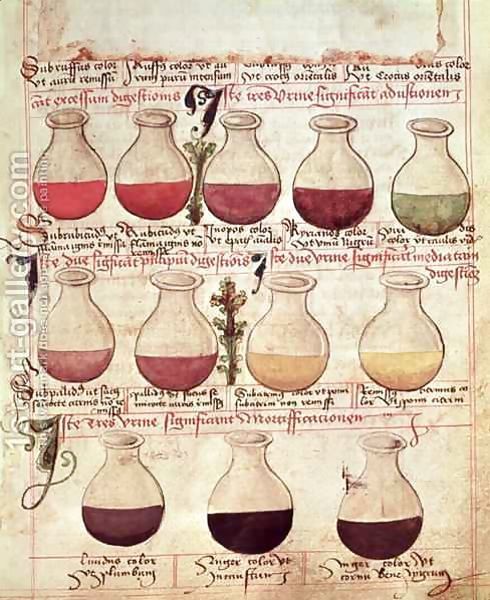 Series-Of-Flagons-For-Urine-Analysis,-From-Tractatus-De-Pestilencia.jpg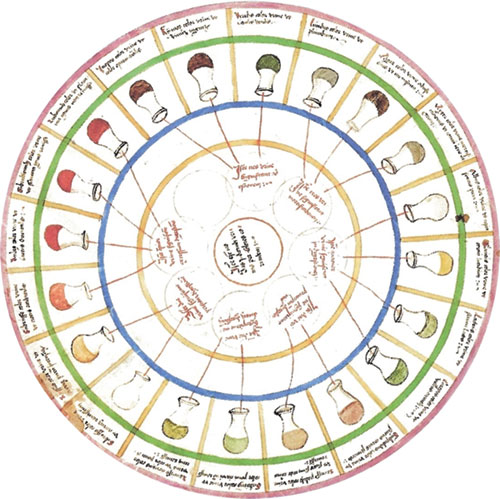 Epiphanie Medicorum by Ullrich Pinder 1506 wheel-of-urine.jpg
The wheel describes the possible colors, smells and tastes of urine, and uses them to diagnose disease
urinoscopy.jpg
A homemade B & W developer, made on the basis of horse urine *.
Urine of horses contains a high concentration of pyrocatechin / catechol **. The basis of this developer is, in addition to the catechol-containing urine, vitamin C (ascorbic acid) and washing soda (sodium carbonate). Vitamin C to keep the rapidly degenerating catechol active due to the long development time for a catechol-containing developer (target development time 20 min). Washing soda to give the developer a high alkaline level (around the Ph9). During the development process, exposed silver halides (the photosensitive product of silver nitrate mixed with a salt, usually bromide) are converted into silver metal and the by-product acid halide. The acid slows down, or stops, the development reaction. The alkaline level prevents this. The most ideal composition of this yet to be developed developer will have to arise experimentally.
* Inspired by the article Alkaptonuria and photography: A patient's urine tells the story. Following a photo of a patient suffering from alkaptonuria taken by Dr. Ian Maxwell in 1957, developed in the patient's own urine.
** ESTIMATION OF THE PHENOLIC SUBSTANCES IN URINE by Frederick F. Tisdall, 1920.
(link)
(link)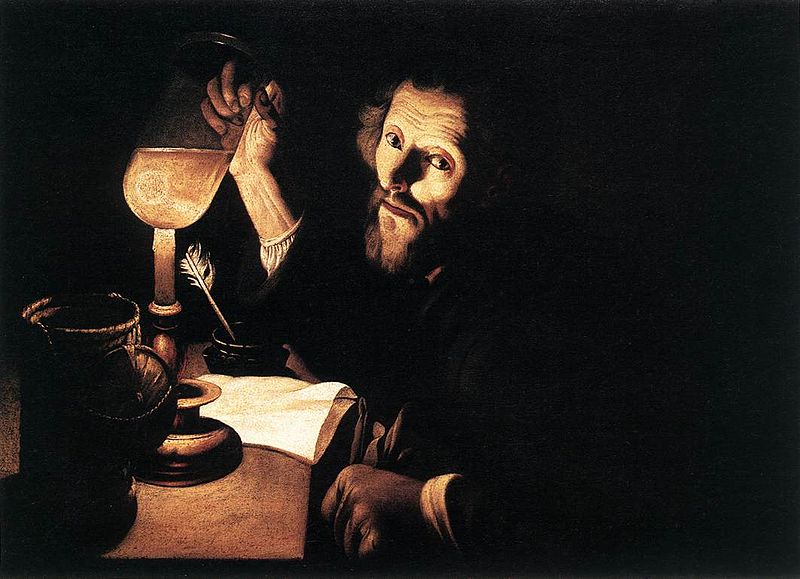 Bigot, Trophime - A Doctor Examining Urine.jpg
lab
horse urine developer
Esther Urlus
urine as B&W film developer test 1

16mm test made in optical printer on ORWO UN 54 (100 asa)
standard light (lamp 80V - f stop 4 - 1.0 ND filter)



600 ml 1:2 urine/water
10 gr vitamine C (powder)
40 gr washing soda

20 min developed at 25 C
urine as B&W film developer test 2

16mm test made in optical printer on KODAK double-x (200 asa)
standard light (lamp 80V - f stop 4)
1.0 ND filter
0.7 ND
0.4 ND
no ND filters (f stop 4)
no ND filters (f stop 2.8) long sequence

600 ml 1:0 urine/water
10 gr vitamine C (powder)
40 gr washing soda

20 min developed at 32 C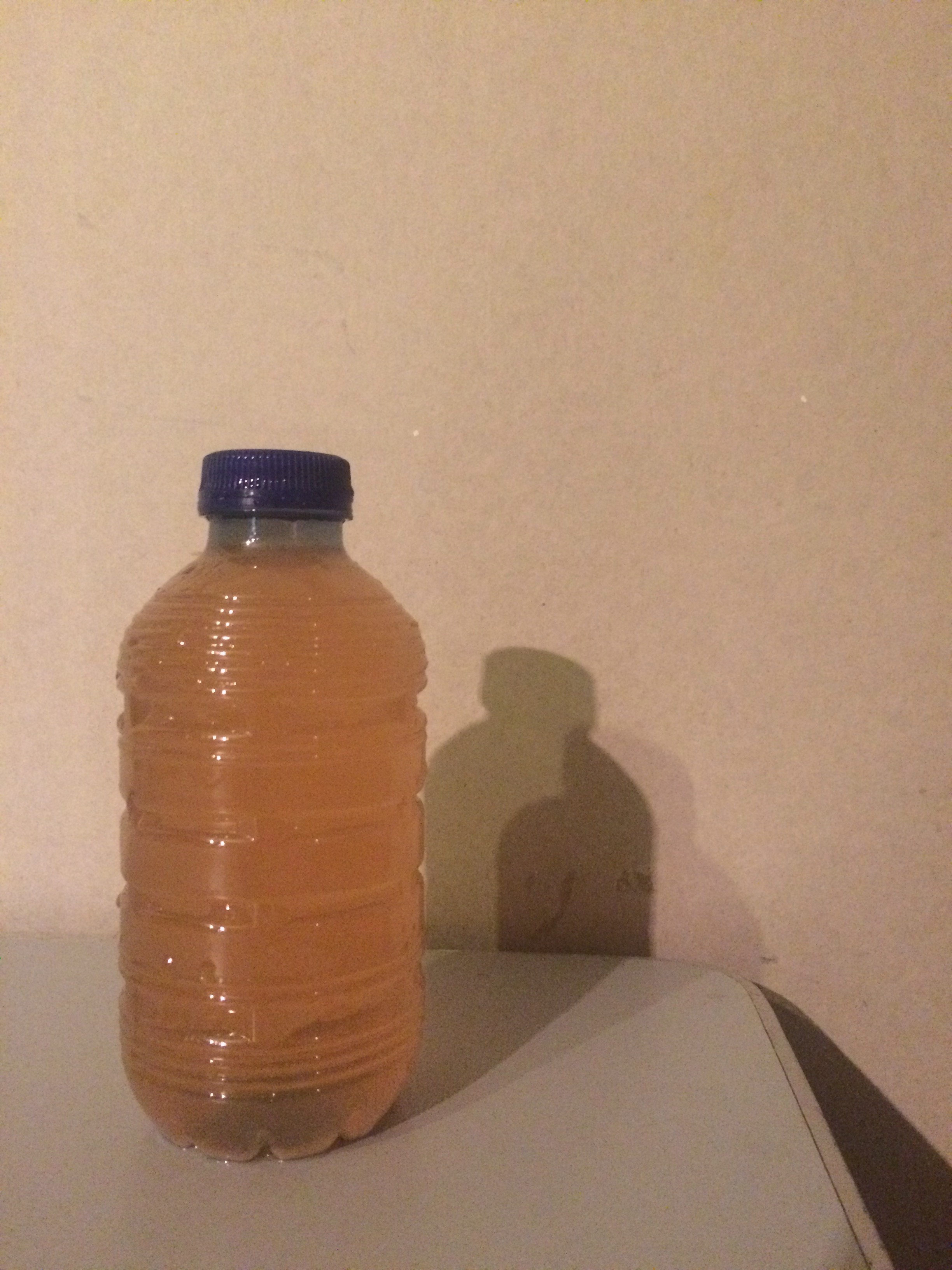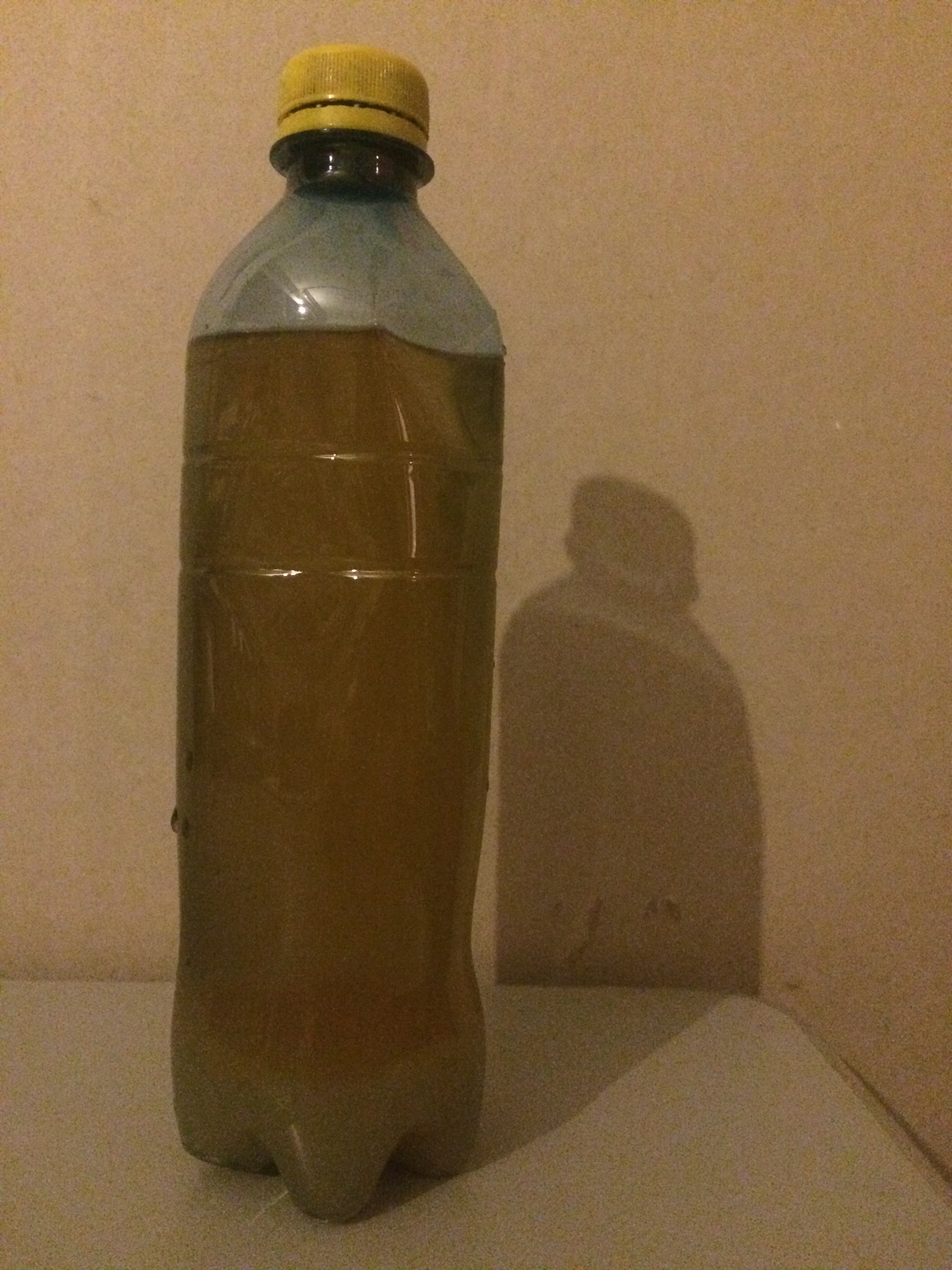 performance